Tools
A catalogue of my 'go-to' high ROI tools - to accelerate the development of your life and business.
Affiliate Disclaimer: If you follow a link to and purchase, I am given a small commission (at no extra cost to you).
BUSINESS STACK
Save yourself the trial and error. Install the stack the powers my entire business.
HubSpot
Sales, Marketing & Client Relations
Description: An all-in-one platform that provides everything companies need to deliver a best-in-class customer experience in one place.
Uses: CRM, CMS, Website, Marketing, Email Automation, Newsletter, Pipelines, Invoicing, Analytics, One-Off & Recurring Tasks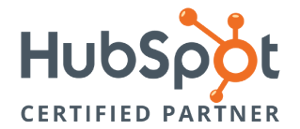 Notion
PROJECT MANAGEMENT
Description: A freemium productivity and note-taking application. It offers organizational tools like task management, project tracking, to-do lists, bookmarking, and more.
Uses: This is where I manage all of my clients, projects, daily/weekly/monthly tasks, automate my note taking and create custom automations.

Hemingway App
WRITING & EDITING
Description: A application to make your writing more precise, bold and clear. It analyses your writing and provides actionable suggestion to clarify... along with ranking by grade level.
Uses: My go-to for all of my newsletter, caption and ad copywriting. It provides me a seamless way to write and edit while remaining concise.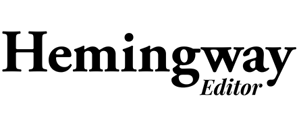 Make
Non-INTEGRATED AUTOMATIONS
Description: A powerful integration platform that allows you to visualize, design, and automate your work from multiple sources in minutes.
Uses: I use this to seamlessly integrate all of the technology I use that doesn't have innate integration... an absolute game changer for efficiency within your workflow.

Lendio
CLIENT FINANCING PARTNER
Description: Your one-stop shop for business finances. One application to funding options, and one tool to get your finances in check.
Uses: I've been partnered with my friends at Lendio for years and use them when introducing clients to utilizing financing with 'runway' for working capital and 'infinite banking'.

Stripe
PAYMENT PROCESSOR
Description: A suite of APIs powering online payment processing and commerce solutions for internet businesses of all sizes.
Uses: I run 33% of my revenue through Stripe, 33% directly through HubSpot, and 33% through Braintree... I do this so we never risk getting all of our AR's frozen.

PERSONAL STACK
Design simply, live intentionally. The best of what I've used to date.
MacBook Pro
MY DASHBOARDS
Description: Apple's most powerful and portable version of their famous laptops with all-day battery life and a gorgeous retina display.
Uses: All of my businesses and content begin and end on my MacBook, iPhone or iPad. It is the foundation for all of the technology I use daily.

Uplift Desk
MY STANDING DESK
Description: Powerful, reliable, and versatile; all desks are equipped with 3-stage legs that have a 33% greater height and speed that it's competitors.
Uses: It's not often that I am at 'home,' but when I am I absolutely love my standing desk. *Bonus points if you get the whiteboard model like me.

Hatch
MY Alarm Clock
Description: A smart light, sound machine, sunrise alarm, meditations, and alarm clock all in one easy-to-use bedside device.
Uses: I continually caught myself waking up in the middle of REM/Deep Sleep and it hurt my morning productivity. This simulates a natural sunrise and I've never felt more well rested.

Theragun
MY Recovery Device
Description: A percussive therapy device that delivers targeted vibrations and pressure to your muscles as a way to treat and manage muscle soreness
Uses: I use and travel with a portable version as I live an incredibly active lifestyle. Recovery must be a priority if you want to consistently perform at your peak.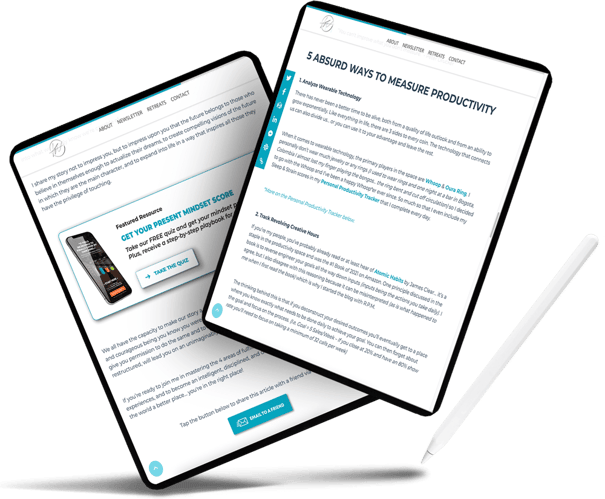 READ MY NEWSLETTER
Inputs Only focuses on the intersection of systems, psychology & technology... helping you optimize what you can control.
For those looking to accelerate their personal development and learn how to unlock new levels of health, wealth, and fulfillment.
*No Spam. Always Free. Delivered Every Saturday